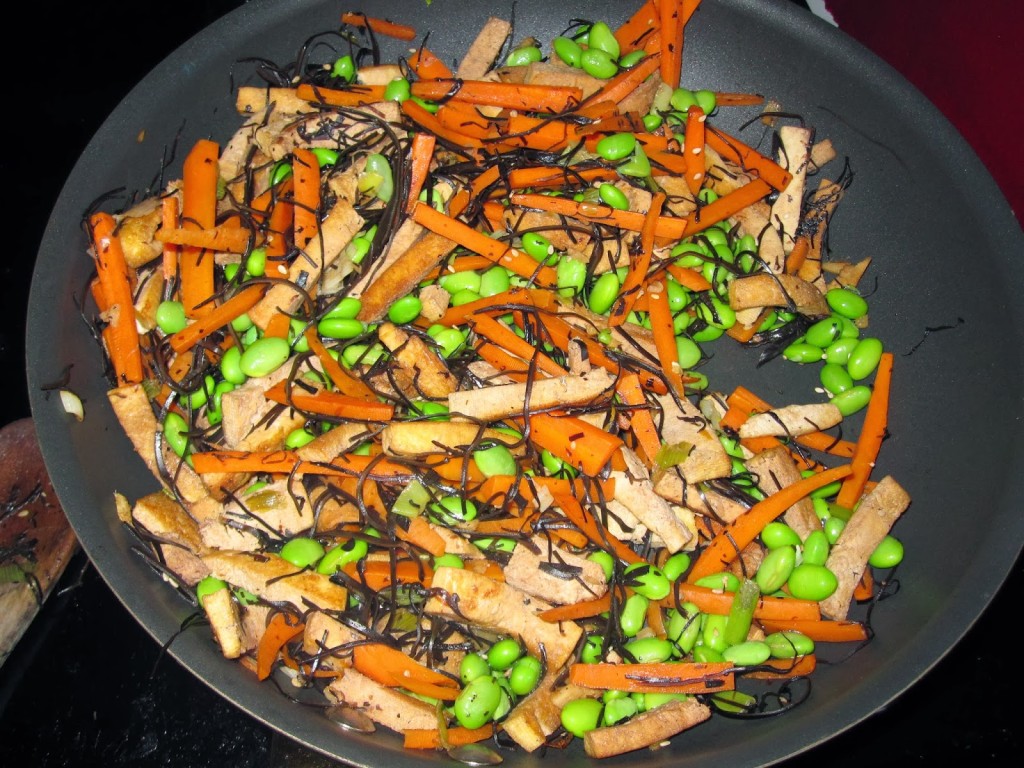 Ingredients:
1  cup  dried arame or other shredded seaweed (1 ounce)
1  pound  firm or extra-firm tofu, drained and cut into cubes
1 tsp sesame oil
1 1/2  cups  julienne-cut carrot (1 pound)
2  green onions, thinly sliced
2  tablespoons  minced peeled fresh ginger
2  tablespoons  low-sodium soy sauce
1 bag frozen edamame, dethawed
Instructions:
1. Cover arame with water; let stand 15 minutes then drain. Prepare edamame according to package instructions, if including.
2. Heat 1 teaspoons oil in pan over medium-high heat. Add tofu, and cook until liquid from tofu is evaporated (3 minutes.
3. Add carrots, green onions, and ginger; cook 4-5 minutes or until carrot is golden brown, stirring frequently. Stir in arame and salt; cook 3 minutes or until arame is tender. Stir in soy sauce and edamame. Cook for 5 minutes or until thoroughly heated.