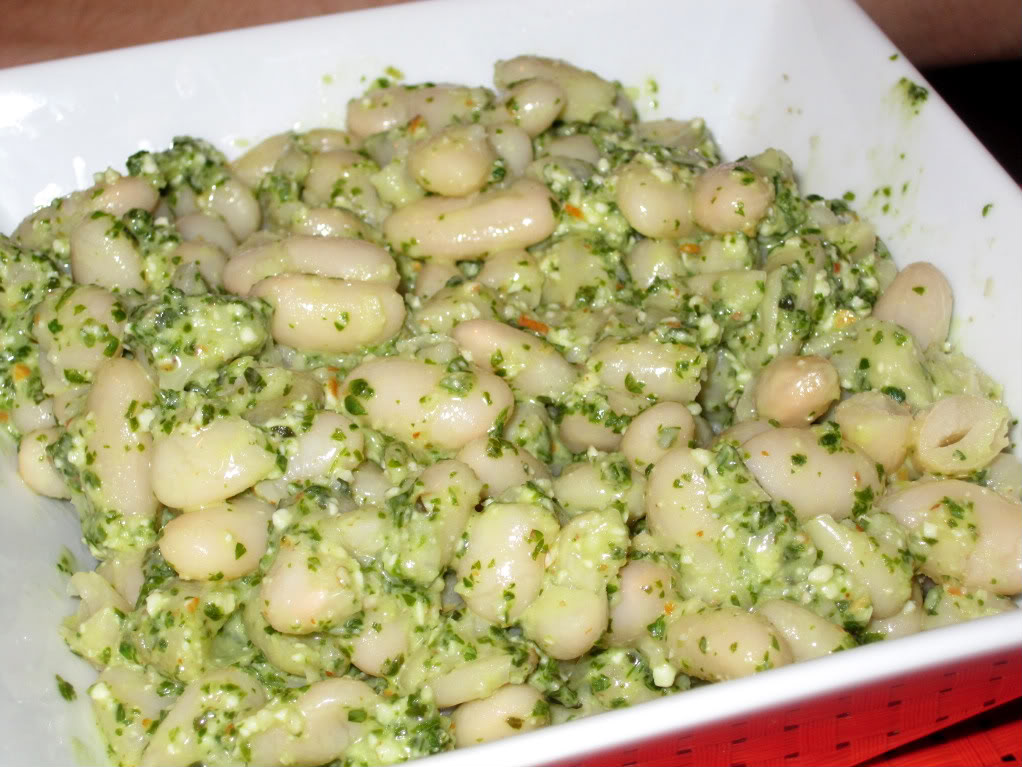 Robert and I agree that this basil-cilantro pesto is the best pesto we've ever tasted. It's lemony and bright, and because it uses almonds in place of cheese, the texture is has just the right amount of creaminess. We enjoyed it with cannellini beans, but it would also be great on pasta, baguettes, or anything else you enjoy eating with pesto. This recipe makes about 1 cup.
Ingredients:
2 cups loosely packed fresh basil leaves
1 cup loosely packed fresh cilantro
1/3 cup almonds
2 cloves garlic
1/4 cup lemon juice
1/2 teaspoon salt
1/4 cup water (if necessary)
Instructions:
1. Place the basil, cilantro, almonds, garlic, lemon juice, and salt in a food processor. Blend till pasty, scraping down the sides occasionally.
2. Add the water if necessary and blend till smooth. Yum!