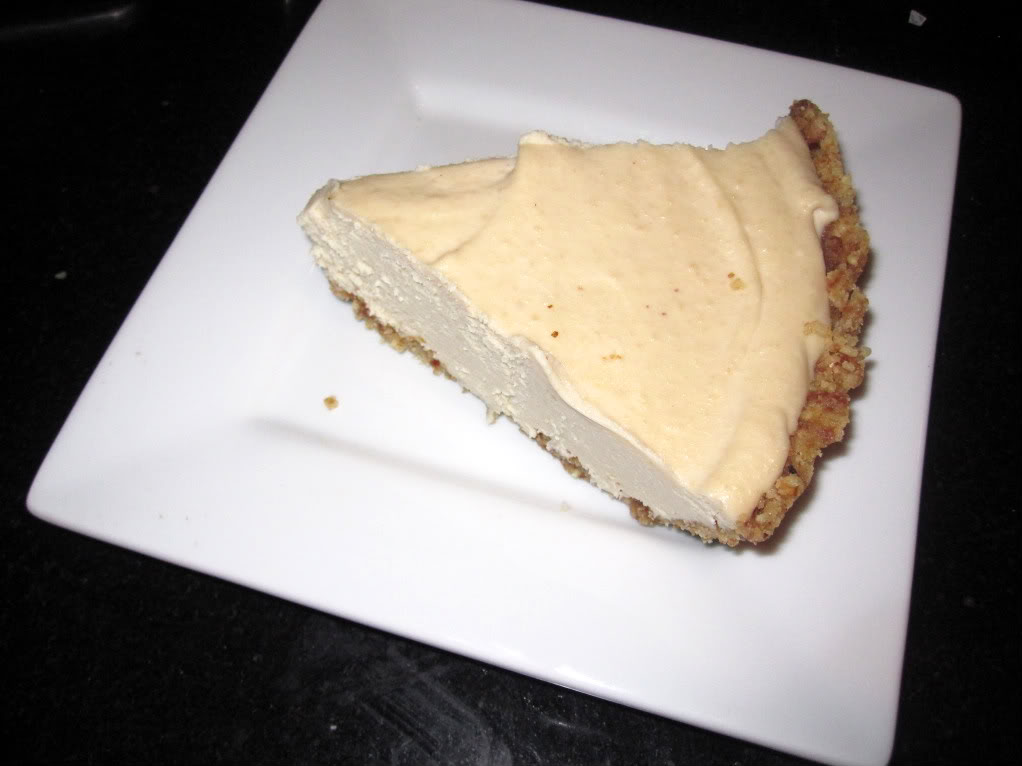 This recipe was inspired by a recipe from my friend Yifan. It's AMAZING! When Mr. Goldhouse took the first bite be said, "Wow. This is really something special." Unlike a typical New York Cheesecake, which is loaded with unmentionables unfit for this nice blog, the ingredients in this version are so pure and simple– a crust of ground walnuts and dates, and a filling of pureed cashews and coconut oil. Seriously, seriously good.
Ingredients:
Crust:
2 cups raw walnuts
1/2 cup dates, pitted
1/4 cup dried coconut
Filling:
3 cups raw cashews, soaked overnight
1/3 cup lemon juice
1/2 cup water
1/2 cup agave syrup
3/4 cup coconut oil, melted
1 teaspoon vanilla extract
Instructions:
1. To make the crust, process the nuts and the dates in the food processor. Sprinkle half of the dried coconut onto the bottom of a pan. Press the nut and date mix onto the coconut, lining in the pan. Sprinkle the remaining half of the coconut on top of the crust.
2. To make the filling, thoroughly process the cashews, lemon juice, agave, vanilla and water. Slowly add in the warmed coconut oil. To make it extra smooth and creamy, use a blender.
3. Pour the mixture onto the crust. Smooth with a spatula so the cake looks level.
4. Place in the freezer until firm (at least 4 hours, usually). Defrost in refrigerator and enjoy a slice of heaven!