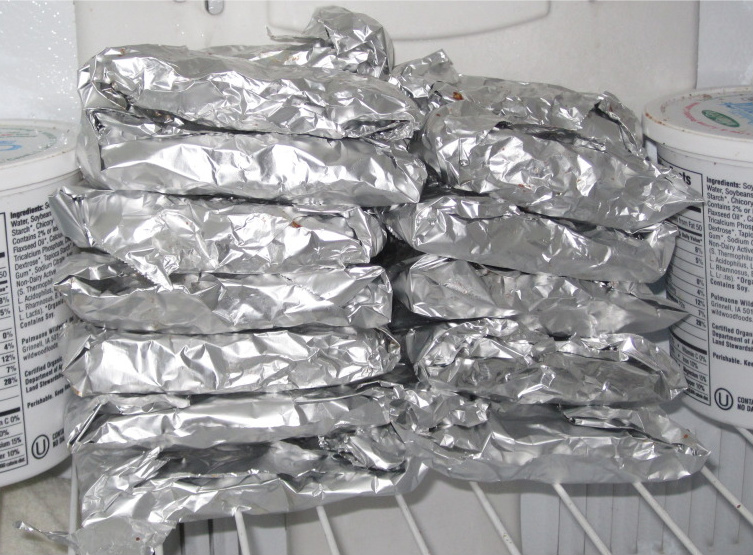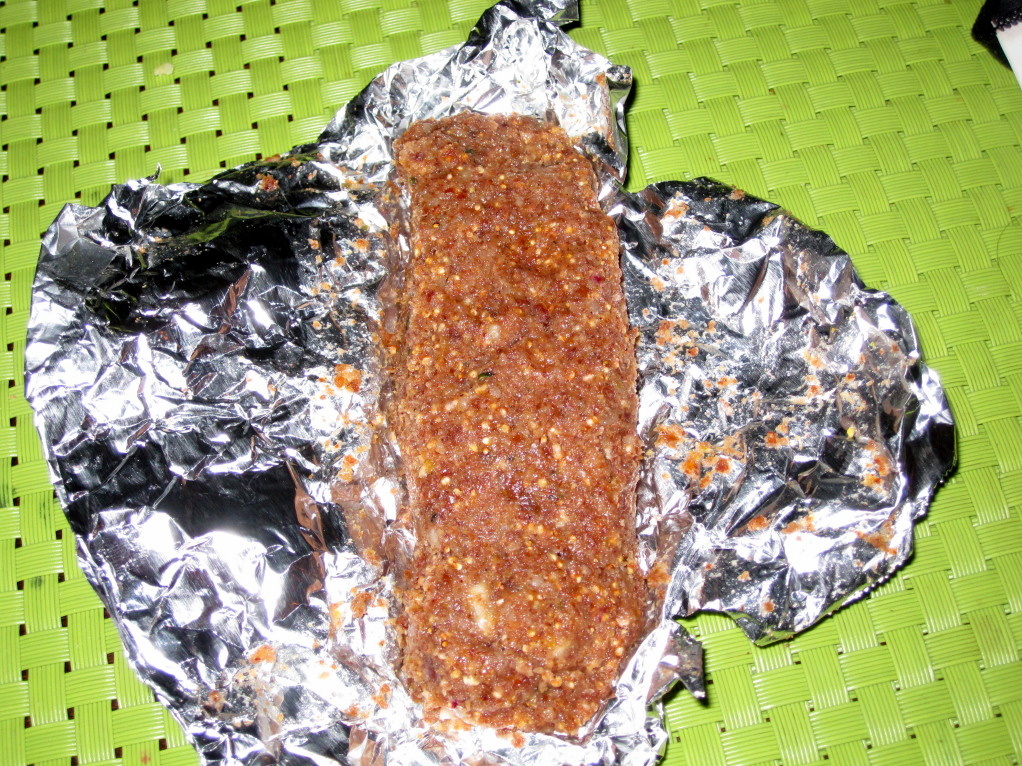 These energy bars are a staple in our house. Robert brings two to work everyday. The recipe comes from Thrive: The Vegan Nutrition guide to Optimal Performance in Sports and Life by Brendan Brazier, the professional ironman and triathlete. Unlike commercial energy bars which provide sugary stimulation from highly-processed ingredients, these homemade bars provide real nourishment that delivers sustainable energy. We wrap them individually and store them in the freezer. They wont freeze solid (no thawing necessary) but will maintain their chewiness so they are perfect to bring along on a hot or cold day.
Ingredients:
1 small apple, cored
1 cup dried dates
1/2 up cooked quinoa
1/4 cup almonds
1/4 cup ground flaxseed
1/4 cup hemp protein
2 tsp cinnamon
1/2 tsp nutmeg
Instructions:
1. In a food processor, process all ingredients together to desired mushiness.
2. Shape into balls or bars. Wet hands with water while shaping to prevent sticking. Recipe yields about 12 bars.