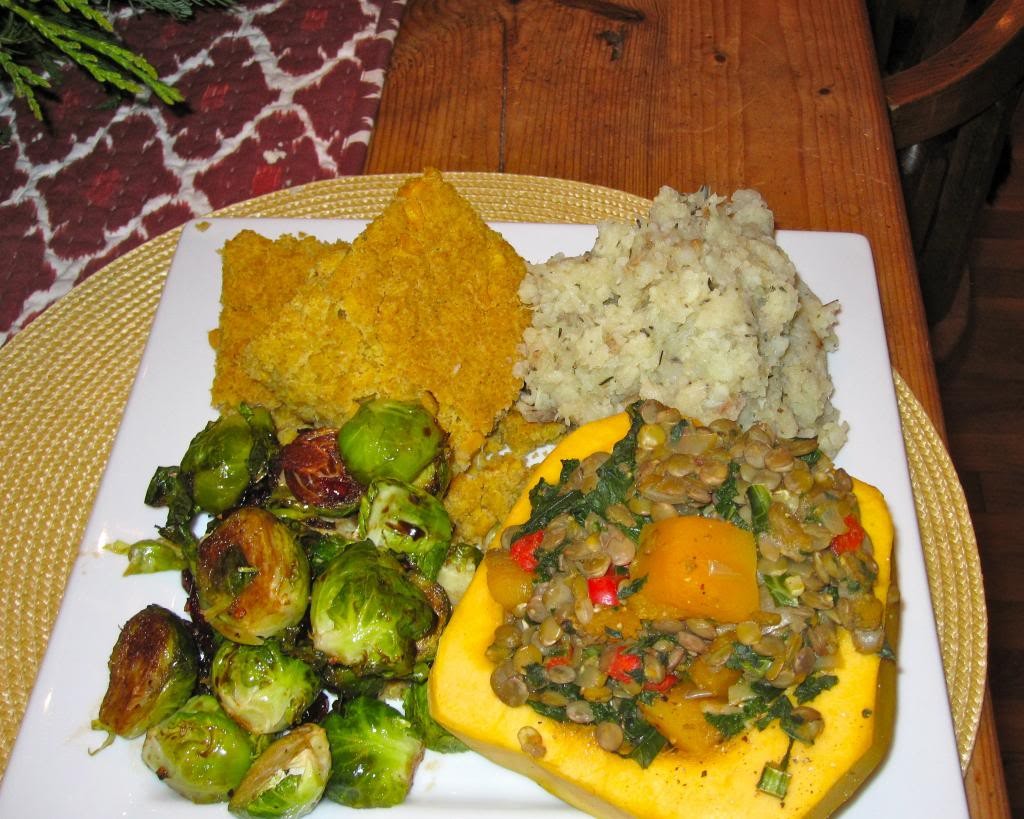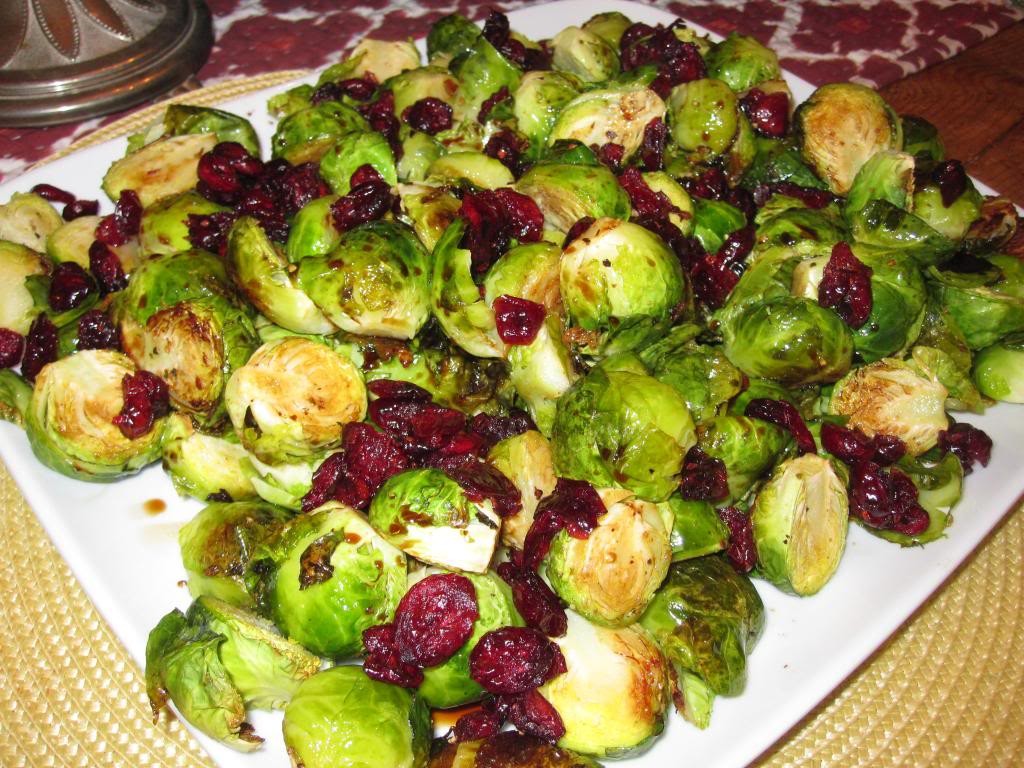 Acorn Squash Stuffed with Peppered Lentils + Kale + Butternut Squash
(note: You can prepare the recipe a day or two in advance and it will still be delicious. Just reheat in the oven at 350 degrees for 15-20 minutes.)
Ingredients:
2 cups dry green lentils
1 butternut squash
1 tbsp vegetable broth
1 red onion, chopped small
1/2 cup red pepper, chopped small
3 cloves garlic, minced
1 head kale, washed, de-stemmed, and chopped
4 tsp fresh ground black pepper
1 tsp fine ground sea salt
3-4 acorn squash
Instructions:
1. Rinse the lentils and then soak them in water overnight.
2. Peel and remove seeds from the butternut squash. Cut into small cubes and steam cubes for 10-20 minutes or until a fork easily pierces them.
3. Drain the lentils from the soaking water and then cook them in fresh water for 35-45 minutes, or until tender.
4. While lentils are cooking, warm vegetable broth in a medium pot or pan. Add onion and brown for 7 minutes over medium-high heat. Add pepper and stir together, cook for 7 minutes. Add garlic and stir for 5 minutes more.
5. Add chopped kale, stir in, and reduce heat to medium.
6. Once the kale is wilted, place pot ingredients in a large bowl with the cooked lentils and stir. Add salt and pepper–be especially generous with the pepper. Carefully fold in the steamed butternut squash and season to taste.
7. Split the acorn squash in half (slicing from top to bottom) and scrape out the seeds with a spoon. Slice off the skin. Place the squash halves–scooped side up–on a parchment-lined baking sheet and sprinkle with salt and pepper.
8. Roast at 350 degrees for 40 minutes* or until soft (they should be tender enough to easily slice through with a fork). Fill with peppered lentil mixture and bake 10-15 minutes more.
* The original recipe said to cook for 25 minutes but I found that to not be nearly enough and I had to stick them back in the oven. So, don't take yours out till they are brightly colored and have begun to ooze a bit. The more you cook them the sweeter they'll get, too.
Roasted Brussels Sprouts with Dried Cranberries + Balsamic Glaze
Ingredients:
3 lbs Brussels sprouts
1/4 cup olive oil
1 cup sugar
3/4 cup balsamic vinegar
1 cup dried cranberries
Instructions:
1. Preheat oven to 375 degrees.
2. Trim the Brussels sprouts, then cut them in half. Arrange on 2 baking sheets and toss with olive oil. Roast until slightly brown, 25-30 minutes.
3. Combine the sugar and the balsamic in a sauce pan. Bring to a boil and then reduce heat to medium-low and stir until very thick.
4. Drizzle the balsamic glaze over the Brussels sprouts, then sprinkle on the dried cranberries.