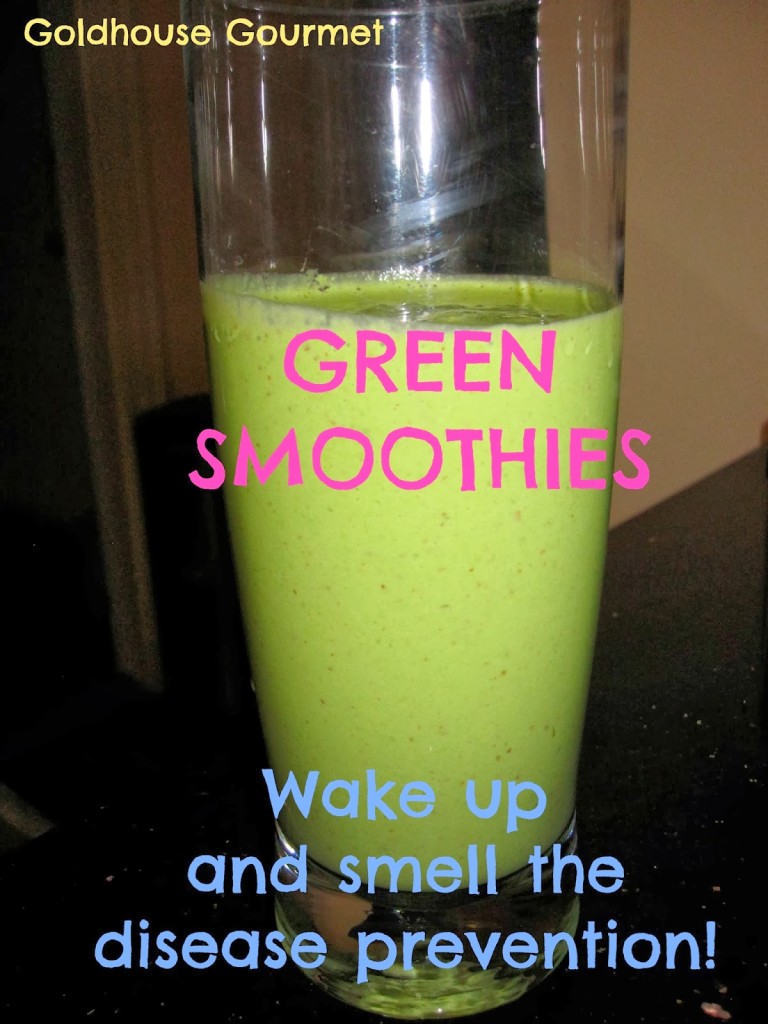 Google image search "American breakfast" and you'll see a pretty sorry state of affairs. You'll see bacon strips, scrambled eggs, fried eggs, sausage, fried hash browns, fried ham, pancakes with butter, waffles with butter, toast with butter, buttered croissants, bagels with cream cheese… you get the idea. Google image search "healthy american breakfast" and you'll see practically the same thing. You'll get a couple more shots of orange juice (which by definition has been entirely striped of fiber) and some shots of highly refined cereal floating in bowls of dairy milk, but essentially the same thing. No greens, almost no fresh fruit, and A LOT of meat, dairy, eggs, refined flour, refined sugar, and salt.
This is absurd when diet is responsible for four out of the top five leading causes of death in America. As Dr. Mark Hyman explains, "the research clearly shows that changing how we live is a much more powerful intervention for preventing heart disease [currently the number one killer of Americans] than any medication." The "EPIC" study published in the Archives of Internal Medicine studied 23,000 people's adherence to 4 simple behaviors (not smoking, exercising 3.5 hours a week, eating a healthy diet [fruits, vegetables, beans, whole grains, nuts seeds, and limited amounts of meat], and maintaining a healthy weight. In those adhering to these behaviors, 93% of diabetes, 81% of heart attacks, 50% of strokes, and 36% of all cancers were prevented.
We know Americans don't want to suffer and die from these diseases; after all, we spend an exorbitant amount of our personal and national finances on prescription drugs, medical procedures, and research to treat them. So why do we continue to eat in a way that contributes to the very diseases we are spending so much money to treat? It's as if we believe our only chance at good health is to sit around and wait for cures to be discovered. This hopelessness and helplessness leaves us completely dependent on doctors, hospitals, drug companies, and research labs–which is very nice for them and their wallets but not so nice for our health, our wallets, or the country.
Why have so many of us been led to believe we have no power over our own health? Why are too many of us still tragically unaware (as I was for so long) of the role diet plays in determining whether or not we get cardiovascular disease, cancer, osteoporosis, and a number of other diseases?
In hindsight, it would be way too easy for me to say, "well, the information is out there. If people really cared about their health, they wouldn't be eating meat, dairy, and eggs." But I don't think it's that simple. While, indeed, research has proven time and time again that animal products promote disease while fruits and vegetables prevent disease, not many people know this. We hear mixed messages from advertisements ("Milk. It Does a Body Good."), from fad diets (Atkins), from our parents (who were misled by their parents), and from myths passed amongst our peers ("Humans are meant to eat animals. Look at our pointy fangs!" ). Most insidious, though, are the messages we receive from the medical industry itself which consistently plays down the power of eating for disease prevention.
Why are doctors all too eager to write us prescriptions for high cholesterol, screen us repeatedly with expensive medical equipment for cancer (which is NOT prevention, just detection), perform surgeries to unclog our hearts, or put us through chemotherapy, but they'll rarely advise us to drastically change our diets? I find the explanation that "most people refuse to make drastic lifestyle changes" to be both patronizing and false. Perhaps some people may refuse to make changes in their diet, but we all deserve to make an informed choice. Plus, I believe most people would prefer not to spend gobs of money unnecessarily, or get their chest cut open unnecessarily, or get cancer and endure chemo unnecessarily, or DIE unnecessarily. Based on my experience, I believe plenty of people would much prefer to make dietary changes if the truth were pushed on them even half as much as prescriptions are.
Why is the link between diet and disease so rarely mentioned?

We cannot forget that the medical industry is a business. A massive business whose tentacles reach not only doctors and hospitals but also drug companies, insurance companies, research labs, universities, supply and equipment manufacturers, marketers, lobbyists, and beyond. It is like any other business in that the goal is to make a profit. Profits, grants, funding, and salaries depend on people being sick. When people are sick, the medical industry flourishes because we require its services–researching, testing, inventing, manufacturing, and administering treatments. That's not to say that individual people go into the medical field to prey upon sick people, but the industry at large simply does not grow and succeed when the people it is meant to serve are in good health. Telling us how to prevent diseases would make us less dependent on the medical industry's services which means less money in their pockets. (See #3 for more on this.)
But while the medical industry makes enormous sums of money pushing treatment rather than prevention, the rest of the country suffers financially. In 2006, U.S. health spending exceeded two trillion dollars, with three-fourths of that spending directed at treating chronic diseases. Almost two-thirds of that growth in spending is attributable to Americans' worsening health habits. A 2007 study at the Harvard Medical School found that 62% of U.S. bankruptcies were a result of medical expenses.
This is complete insanity.
What do have to show for all this money we've spent? What has all this money accomplished in the name of human health?
Not much.
Before 1900, very few people died of heart disease. Now it is the number one killer of Americans. In the future, it's likely that more people will die of heart disease. According to a recent report by the American Heart Association, the prevalence of heart disease is set to increase by 10% over the next 20 years.
Similarly, while research suggests that only 5-10% percent of all cancers are hereditary–meaning that 90-95% of cancers are attributable to lifestyle factors such as diet, exercise, alcohol intake, sun exposure, etc–the World Health Organization expects cancer rates to increase by 50% by 2020.
And yet, we still throw money at treating diseases. For example, our government funds cardiovascular disease research 
over $2 billion PER YEAR
 even though we already know that 
changing lifestyle could prevent at least 90% of all heart disease
. Just imagine what we could do with the massive amount of money that goes into trying to create and test drugs for diseases that already has a proven means of prevention. We could use the money to educate people about nutrition, improve access to fruits and vegetables, subsidize organic vegetable farmers, create more walking paths and bike lanes. Imagine how many fewer people would be sick, bankrupt, or prematurely dead! But the loudest voices come from the medical industry (who has spent more than
FOUR TIMES the lobbying money
than what the oil and gas industry spends!) and we listen and follow not only with our wallets but also our lives.
To say I find this whole system infuriating would be a major understatement. Nothing breaks my heart more than needless suffering and that is exactly what is going on here on a massive scale. Just think about it. Animals suffer and are killed unnecessarily for humans' appetites. Humans suffer and die from diseases caused by eating the flesh and secretions of animals. In their suffering, humans seek out cures and treatments, fueling an industry that captures or breeds animals merely to infect them with diseases, overdose them on drugs, infest them with tumors, slice open their bodies, or deprive them of their most fundamental needs. Humans pay for the drugs, which often times don't work as expected precisely because they were tested on nonhuman animals and also because drugs, surgeries and other treatments only address symptoms of disease and not the cause. We then sit around and wait for the next cure or treatment, while we get sicker and continue practicing our habits and passing them on to our children and encouraging them amongst our peers. It's a tragic cycle that begins with suffering and ends with suffering.
In our state of suffering we excuse the horrific practice of performing drug tests and medical experiments on living animals. We claim that it is a necessary evil, that it will benefit humanity, that fewer people will have to suffer. Even if that were all true I still believe testing on anyone–human or nonhuman–without their consent is deeply wrong.* But these claims are false. If more people are getting sicker, if more people are spending more of their savings managing chronic illness, if our country is spending more money on researching and treating preventible diseases, we cannot possibly argue we are creating less suffering. Our infliction of needless suffering on animals has caused us to suffer needlessly as well.
"Insanity: doing the same thing over and over again and expecting different results."
-Albert Einstein
Cancer, heart attacks, diabetes, stroke and many other diseases are much easier and less expensive to prevent than to treat. That's not to say no attention should be paid to alleviating the suffering of those already ill, but if we don't want to bankrupt our country and our families, if we want to see fewer of our loved ones suffer and die needlessly, and if we want to be the ones in control of our own health, then I think we must give prevention more of a voice. It's the only way to stop this madness.
Go to the US National Library of Medicine/National Institute of Health's online search page 
here
 and search "fruits vegetables heart disease" or "fruits vegetables cancer" or "fruits vegetables" and any other major disease and the studies you'll find say the same thing: fruits and vegetables help prevent chronic disease. (I highly recommend reading
Eat to Live
by Joel Fuhrman, M.D. I am currently reading this book for the second time and I just cannot emphasize how valuable it is.)
What would be the best thing to eat to promote good health and disease prevention for breakfast? You guessed it, fruits and vegetables! Robert and I love green breakfast smoothies because they are easy to prepare, loaded with antioxidants and 
phytochemicals
, and so so so tasty. (Note: For those of you wary of drinking something that tastes "too green" (I get it, I used to feel this way too), rest assured that dates and bananas are a great addition to smoothies because their sweetness really masks the "green" flavor that some find difficult to adjust to initially.)
Here's our current favorite:
Ingredients:
1 large handful of spinach
1/2 – 1 banana
1/2 apple
2 dates
1-2 scoops almond butter
1 tablespoon ground flax seeds
2 cups almond or soy milk
(Other things we like to add in or swap: kale, blueberries, carrots, oats, canned pumpkin)
Instructions:
1. Mix in a blender till smooth. Drink and feel good!
* Animal research is a multi-billion dollar industry in which for-profit commercial interests have high stakes. This is one of the major reasons why the use of animals not only continues, but also is fiercely defended despite obvious limitations, angers, and the reality that it may not help our battle against human diseases, and might actually hinder it. As an example of such financial motivation for its continuance, consider for example that in 2010, The Jackson Laboratory– "a leading mammalian genetics research center– sold 2.9 million mice for a profit of $98.7 million. Investment n the procurement, handling, and upkeep of animals for labs is a highly lucrative enterprise for animal importers, breeders, dealers, cage and equipment manufacturers, feed producers, and drug companies. (See NEAVS for more information.)
http://www.fundamentalsofhealth.com/sad1.htm
http://content.healthaffairs.org/content/28/1/37.full
http://www.fi.edu/learn/heart/history/history.html
http://www.ncbi.nlm.nih.gov/pubmed/11138444
http://www.ncbi.nlm.nih.gov/pubmed/1834240
http://www.ncbi.nlm.nih.gov/pubmed/11412050
http://www.ncbi.nlm.nih.gov/pubmed/10517425
http://www.ncbi.nlm.nih.gov/pubmed/23294925
http://www.ncbi.nlm.nih.gov/pubmed/21049053
http://www.huffingtonpost.com/dr-mark-hyman/lower-your-risk-of-heart_b_300292.html
http://www.sciencedaily.com/releases/2011/10/111011171553.htm
http://www.aicr.org/foods-that-fight-cancer/
http://www.cnn.com/2011/HEALTH/08/19/heart.attack.proof.diet/index.html?hpt=hp_bn6
http://well.blogs.nytimes.com/2011/01/07/nutrition-advice-from-the-china-study/
http://www.heartattackproof.com/moderation_kills.htm
http://www.ncbi.nlm.nih.gov/pubmed/20236396
http://www.ncbi.nlm.nih.gov/pmc/articles/PMC2515569/#CR35
If you really want to torture yourself and see just how much money we're currently spending on researching cures for preventible diseases, see this NIH price list. Also, please see the links I used within the article.