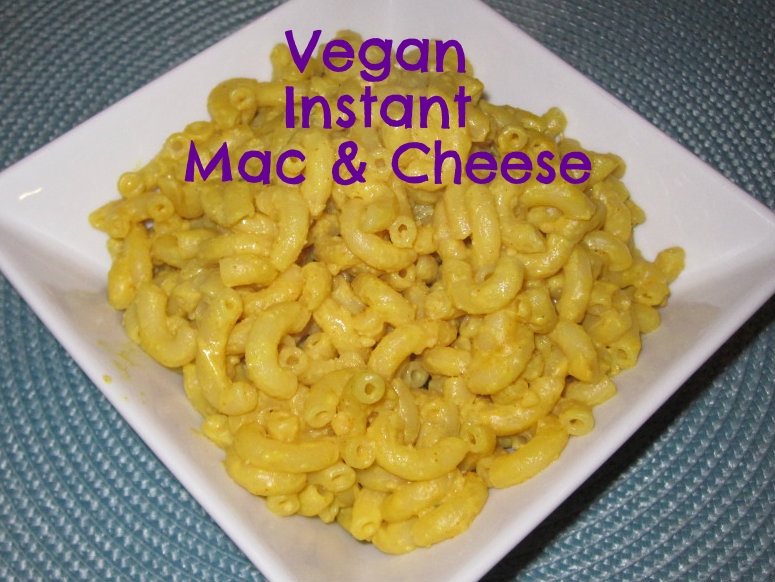 The macaroni and cheese you typically find at your grocery store is, for lack of a better word, crap. Not only does it contain cow's milk, but Kraft in the U.S. uses two artificial dyes, Yellow No. 5 and Yellow No. 6, that have been banned in other countries because of their link to hyperactivity in children, migraines, and asthma.
This is not real food. But it's a staple in so many households because it's convenient and cheap, and it tastes good. But it doesn't have to be this way, folks! We don't always have to choose between convenience and nutrition!
The following recipe is also convenient, cheap, and tasty, and it contains ingredients that are supposed to be ingested like cashews and spices rather than toxic dyes. I've made the mix for both vegans and non-vegans and it's adored by all. A little goes a long way so if you store it in your freezer you're pretty much guaranteed a tasty meal any day of the week as long as you have noodles on hand.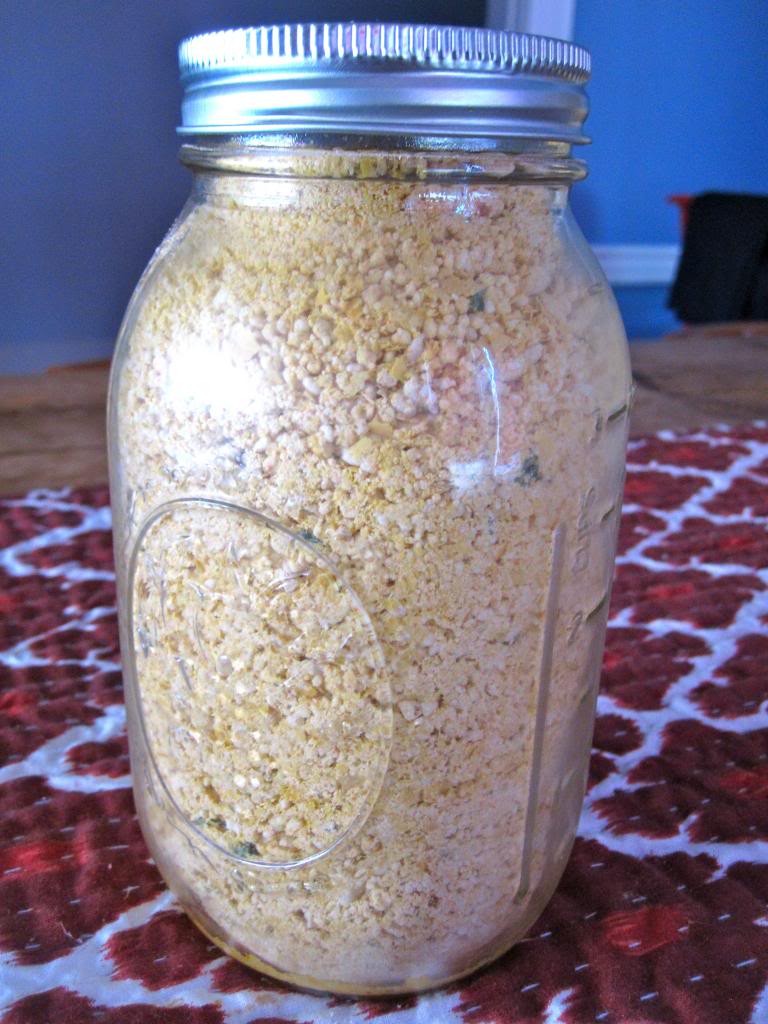 Ingredients:
(Yields 5 cups of mix)
3 cups raw cashews
2 cups nutritional yeast
1/2 cup arrowroot powder
3 tablespoons garlic powder
3 tablespoons onion powder
1 tablespoon sea salt
1 tablespoon ground mustard seed
2 teaspoons paprika
1 teaspoon dried parsley
1 teaspoon dried green onion
1/2 teaspoon turmeric
1/2 teaspoon ground black pepper
1/4 teaspoon cayenne pepper (optional)
1/4 teaspoon cumin
Instructions:
1. Using a very dry blender or coffee grinder, grind the cashews in small batches into a very fine powder.
2. Add to a container with a tight-fitting lid, then add all the remaining ingredients and shake vigorously until well mixed.
3. Store in the refrigerator for up to a month or freeze indefinitely.
To make with macaroni (2-4 main dish servings);

Ingredients:
Heaping 1/2 cup mix
1 cup nondairy milk (i.e. soy, almond, etc.)
1 pound pasta, prepared according to package instructions
Instructions:
1. Combine the mix and milk in a saucepot over medium heat. Cook, stirring constantly, until thickened. (If you prefer really thick sauce, feel free to add more mix.)
2. Add to the prepared pasta. Enjoy!
Source: Vegan Food Gifts by Joni Marie Newman