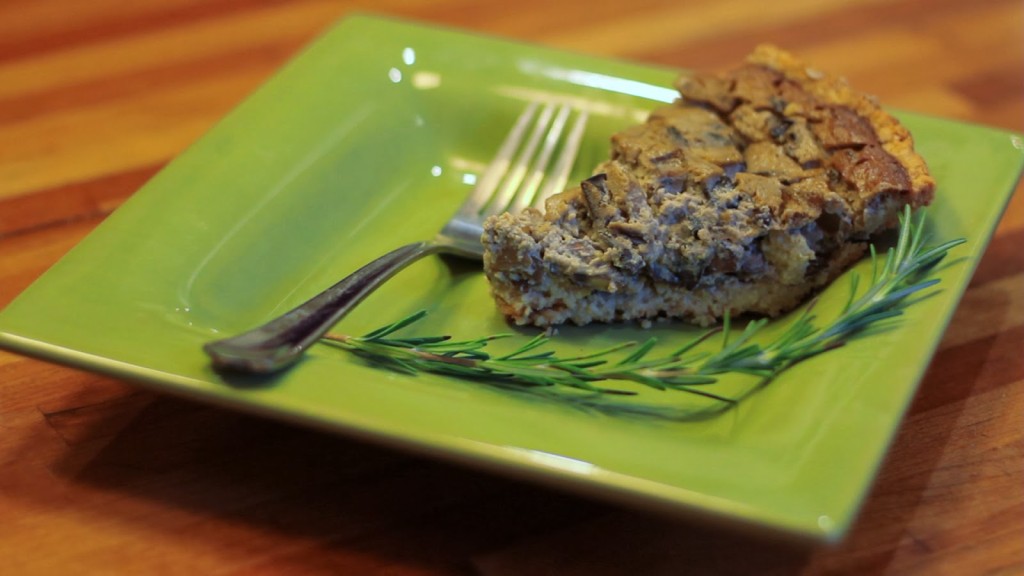 People often complain that they don't have time to make dinner every night. Well, guess what? I don't make dinner every night! That's right. And yet we never get take out, rarely dine out, and my husband always has a packed lunch to take to work.
How is this possible? Ladies and gentlemen, let me give you a life-saving tip: Make dishes in large enough portions that they will cover the next few days' meals and/or can be frozen and eaten at another time. That, my friends, is how you can eat healthfully every night without having to spend all your time slaving away in the kitchen. It's that simple!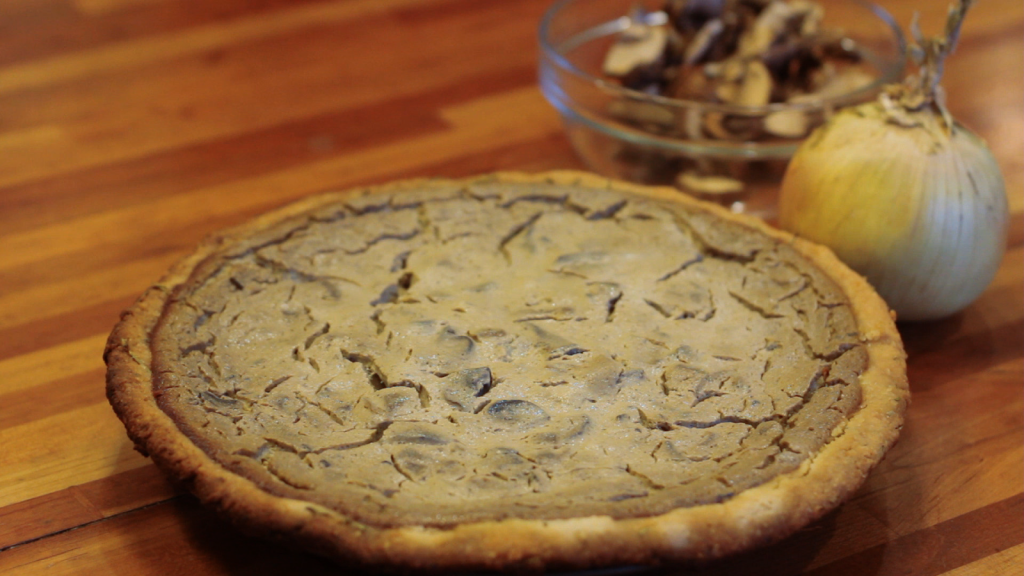 This quiche is a perfect example of a dish that will last for multiple meals. Plus, it's one of those special dishes that can be enjoyed at any time of day. I love preparing it for dinner and then enjoying it again the next day for breakfast and packing it up for my husband for lunch for the next few days. Because both the crust and the filling contain herbs, each bite is wonderfully aromatic and richly flavorful. Enjoy!
Crust Ingredients:
2 1/2 cups almond meal
1/4 cup water
1 1/2 tablespoons fresh rosemary, finely chopped
1 teaspoon salt
Filling Ingredients:
2 1/2 cups cremini mushrooms, sliced
1 large yellow onion, thinly sliced
2 tablespoons balsamic vinegar
2 packages firm silken tofu
1/4 cup coconut milk (or any other nondairy milk)
3 tablespoons nutritional yeast
3 teaspoons of your favorite herbs (i.e. basil, thyme, sage, oregano, etc.)
1/2 teaspoon salt
Crust Instructions:
1. Preheat the oven to 375. In a medium bowl, combine the almond meal, salt, and rosemary. Add the water and stir until fully combined.
2. Gently press the dough evenly against the bottom and sides of a pie pan. Bake for 10 minutes or until the crust looks dry and just toasted.
Filling Instructions:
1. Slice the tofu and wrap in a few layers of paper towels to drain out the excess moisture. Set aside.
2. Saute the onions and mushrooms in balsamic vinegar until the onions are caramelized, about 10 minutes.
3. In a food processor or blender, mix the tofu, nutritional yeast, nondairy milk, and herbs till smooth.
4. Combine the tofu mixture with the sauteed mushrooms and onions and stir till fully mixed.
5. Pour the filling into the pie crust and bake for 30-40 minutes, or until the top is golden brown. Remove and let cool.