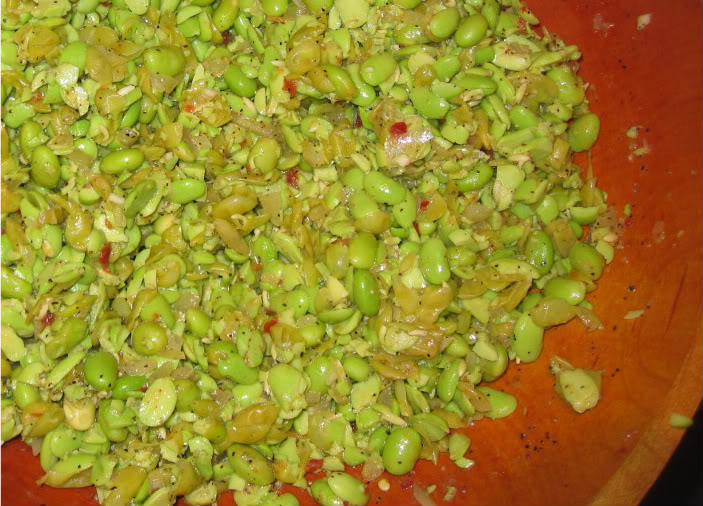 Ingredients:
12 oz shelled, cooked and cooled edamame
1/4 cup diced onion
1/2 cup tightly packed fresh cilantro leaves
1 large garlic clove, sliced
1/4 cup freshly squeezed lemon juice
1 tablespoon brown miso
1 teaspoon kosher salt
1 teaspoon red chili paste
1/4 teaspoon freshly ground black pepper
Instructions:
1. Place the onion, cilantro, garlic, lemon juice, miso, salt, chili paste and pepper into a large bowl and whisk.
2. Add the boiled edamame and stir.
3. Mash with a fork to desired level of mushiness or chunkiness. Serve as is or with whole wheat pita.