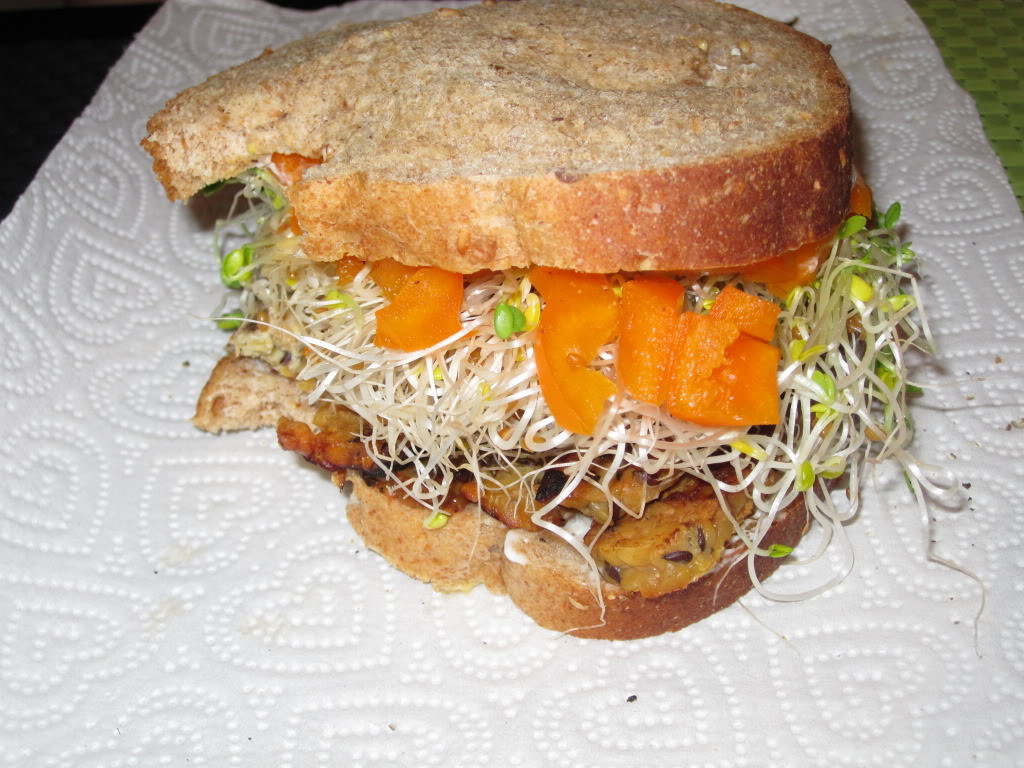 Robert has been eating a variation of this sandwich everyday for the past few weeks and loves it. It is so much cheaper than buying lunch out–even from the cheapest fast food place. It just takes two minutes to make and pack up in the morning–less than it takes to go through a drive-thru. And what could you possibly want from a drive-thru anyway? Some diabetes? A little bit of heart disease? Come on now! That's just silly. So pack a lunch. It's less expensive, less time consuming, less polluting, and so much healthier for you. And, of course, delicious!
Ingredients:
1 package tempeh
Vegenaise
sprouts
chopped bell pepper
avocado
whole wheat bread
Instructions:
1. Make your tempeh on the weekend to use for the week. Cut it into 1/3 inch slices. Steam it for 10 minutes. Saute in a pan, about 5 minutes per side or till golden brown. Add 2 tablespoons soy sauce and cook for 1 minute more. Store in the fridge.
2. Take out two slices of bread, add your toppings, 4 slices of tempeh and you've got yourself a sandwich!